18551 W. Warren Ave ., Detroit , MI. 48228 

Evening and weekend appointments are available 

We offer a 24-hour emergency service should you require advice outside the usual office hours (Emergency contact number 1-866-797-6644

If you are under investigation, have been charged with a crime or if your freedom is at stake in Michigan, contact a defense lawyer you can count on throughout the criminal justice process. Our criminal defense lawyers defends clients charged with any and all misdemeanor and felony criminal offenses in Michigan.

Drug Offenses:
 From buy and bust cases to possession or conspiracy, our law firm has the experience to work for the best disposition of your case. 
Violent Crimes: Murder, assault, armed robbery and other crimes of violence are serious crimes that require an experienced criminal defense lawyer. 

White Collar Crimes: If you have been charged with money laundering, identity theft, fraud or computer crimes, contact our criminal defense attorney. 

DUI Defense
: You can fight the charges. Call Our Detroit Metro Metro defense lawyers to protect your criminal record and driving privileges. 
Domestic Violence: Family offense accusations such as domestic assault and endangering a child can have long-term consequences. Protect your rights. 

Juvenile Offenses: Make sure your child understands all the options available including alternatives to incarceration . 

Sex Offenses:
 Sex crimes, such as rape, child pornography and sexual assault, are among the toughest to deal with. Make sure you have an experienced defense attorney who will fight for you and your rights. 
Our Results / Our Results 

August 2013 : Domestic Violence -------- Verdict ----- Not Guilty 

August 2013 : Open Intoxication --- Reduced to Blocking Sidewalk - Fine only with no record  

August, 2013: Urinated In Public ------ Reduced to Blocking Sidewalk - Fine only with no record  

May, 2011:  Arm Robbery – Felony Firearm -------- Verdict "Not Guilty" 

Case called : People -vs- Phillips (Wayne County MI) 

Client Charged with CSC3 and Assault Jury Verdict  " Not Guilty"  

People -vs- Ahmad (Oakland County,MI)  

Client charged with 8 Counts CSC1 Case "dismissed" on Motion in Wayne County (client name: Withhold) 

Client charged with Felony Firearm and Assault: Jury Verdict " Not Guilty" Wayne County People -vs- Mustfa 

Client Charged with CSC3 & CSC 4 in Wayne County - Jury Verdict "Not Guilty"  

Client Charged with prostitution in Detroit - Case dismissed. 

False Pretenses

Felonious Assault

Financial Transaction 

Firearm Charges

Forgery

Fraud

Grand Theft

Gun Dealer Violations

Hit and Run

Homicide

Identity Theft

Indecent Exposure

Incest

Insurance Fraud

Internet Fraud / Theft

Intimidation / Witness / Jury

Juvenile Cases

Kidnapping

Laundering

Larceny by Conversion

Larceny by False Pretenses

Larceny From a Building

Larceny From a Motor Vehicle

Larceny From a Person

Leaving the Scene of an  Accident

Loitering

Loan Sharking

Malicious Mischief

Manslaughter

Mayhem

Molestation

Money Laundering

Murder

No-Account Check

Non-Sufficient Funds 

Official Misconduct

Obstruction of Justice

Paraphernalia Delivery  

Pardons

Perjury

Probation Violations

Public Indecency

Public Nudity

Rape

Reckless Conduct

Resisting Arrest

Retail Theft

Robbery

Sexual Assault / Abuse

Stalking

Terrorist Threats

Theft

Trespassing

Unlawful Solicitation

Unlawful Use of a Weapon

Vehicular Manslaughter

Violation of Order of PPO

Violation of Restraining Order

Voyeurism

Weapons Charges

Aggravated Battery

Aggravated Assault

Appeals

Arson

Armed Violence

Battery

Bigamy

Bribery

Burglary

Carjacking

Child Abuse

Child Molestation

Child Neglect

Child Pornography

Cocaine Possession 

Computer Hacking

Counterfeiting

Credit Card Fraud

Criminal Mischief

Criminal Damage to Property

Criminal Sexual Conduct

Cruelty to Animals

Deceptive Practice

Disorderly Conduct

Domestice Violence

Drivers License Restoration

Drug Charges - 

 DUI / DWI / OUI

Embezzlement

Counterfeiting 

Exhibition of Obscene Matter

Extortion

Failure to Appear 

Detroit Location 

18551 W. Warren 

Detroit, MI.. 48228 

(313) 982-0010 

Southfield Location

24300 Southfield Rd, Ste 210

Southfield, MI. 48075

1(248) 281-6299

Our Michigan Criminal Lawyers represent individual in all counties that are within the State of Michigan including Detroit, Ann Arbor, Allen Park, Albion, Lincoln Park, Brighton, Howell, Saline, Monroe, Blissfield, 
Romulus
, Hamtramck, 
Southfield
 ,Southgate, Wyandotte, Livonia, Dearborn, Westland, Lansing, East Lansing, Okemos, Warren, 
Sterling Heights
, Roseville, Eastpointe, Battle Creek, Oak Park, 
Redford
, 
Livonia
, Hillsdale, Inkster, Ferndale, Hazel Park, Whitmore Lake, Plymouth, Farmington, Trenton, Flat Rock, Tecumseh, Clinton, Chelsea, Novi, Garden City, Westland, Northville, South Lyon, Milan, Brooklyn, Melvyndale, Ecorse, Belleville, Canton, Wayne County, Ingham County, Washtenaw County, Monroe County, Macomb County, Livingston County, Shiawassee County, Clinton County, Eaton County, Calhoun County, Branch County, Hillsdale. The information contained herein is not legal advice. Any information you submit to us may not be protected by attorney-client privilege. All or some photos shown depict models and may not be actual attorneys or clients. An attorney responsible for the content of this Site is M. Zaher, Esq., licensed in Michigan with offices at 18551 W. Warren Ave., We are expressly disclaim all liability in respect to actions taken or not taken based on any or all the contents of this website. We reserve the right , at our sole discretion, to change, suspend, or discontinue all or any part of this website or the content at any time without prior notice or liability. . * Prior Results Do Not Guarantee Similar Outcome.
Consult With Our Detroit Criminal Defense Attorneys About Your Case

Our Detroit criminal defense lawyers offer experienced, compassionate, and dedicated representation on behalf of adults and juveniles.

AFFORDABLECRIMINALLAWYERS.COM


Exceptional Representation For Exceptional Legal Fees 

Jeffrey Weberman or this law firm cannot guarantee you the same results but he can guarantee he will fight just as hard for your case. No matter what crime you are charged with Jeffrey Weberman is ready to handle your case. Call today for a FREE consultation.

Many cases are dismissed before a plea or trial for lack of probable cause to arrest, illegal stop or search, insufficient evidence or police officer writes a criminal complaint made mistake. 

​Toll Free: 1-866-797-6644 

We defend people charged with felonies, misdemeanors, DUI, federal crimes and police investigation 

Experience … Personal Attention … Professionalism.

What Should You Do If the Police Call You And Want to Talk?  Give Us A Call Fast! 


Larceny from a Motor Vehicle- Not Guilty

Carrying a Concealed Weapon- Not Guilty

Fleeing and Eluding- Not Guilty

Assault with a Dangerous Weapon- Not Guilty

Felony Firearm- Not Guilty

Domestic Violence- Not Guilty

Felon in Possession of Ammunition- Not Guilty

Allowing Unlicensed Person to Drive- Not Guilty

Offer For Prostitution- Dismissed  

All Felonies, Misdemeanors, and DUI 

We Know How

 to Defend All 

Sex Crime Cases

We Serve Detroit Area - Frank Murphy Hall Of Justice - Wayne County - Oakland County - Macomb County - Washtenaw County - Monroe County & Flint Area 

Attorney Jeffrey S. Weberman

Experienced Michigan Criminal Defense Lawyers

We Get Many Cases Dismissed in Michigan

We Get Results Because We Prepare for Trial

​Toll Free: 1-866-797-6644 

Domestic Violence  (November 23, 2016) Dismissed (Detroit Court) 

Driving While Licensed Suspended 

Dismissed (Troy Court- MI)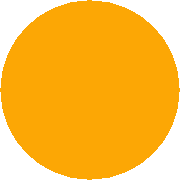 Larceny By False Pretenses

Dismissed (Redford Court)